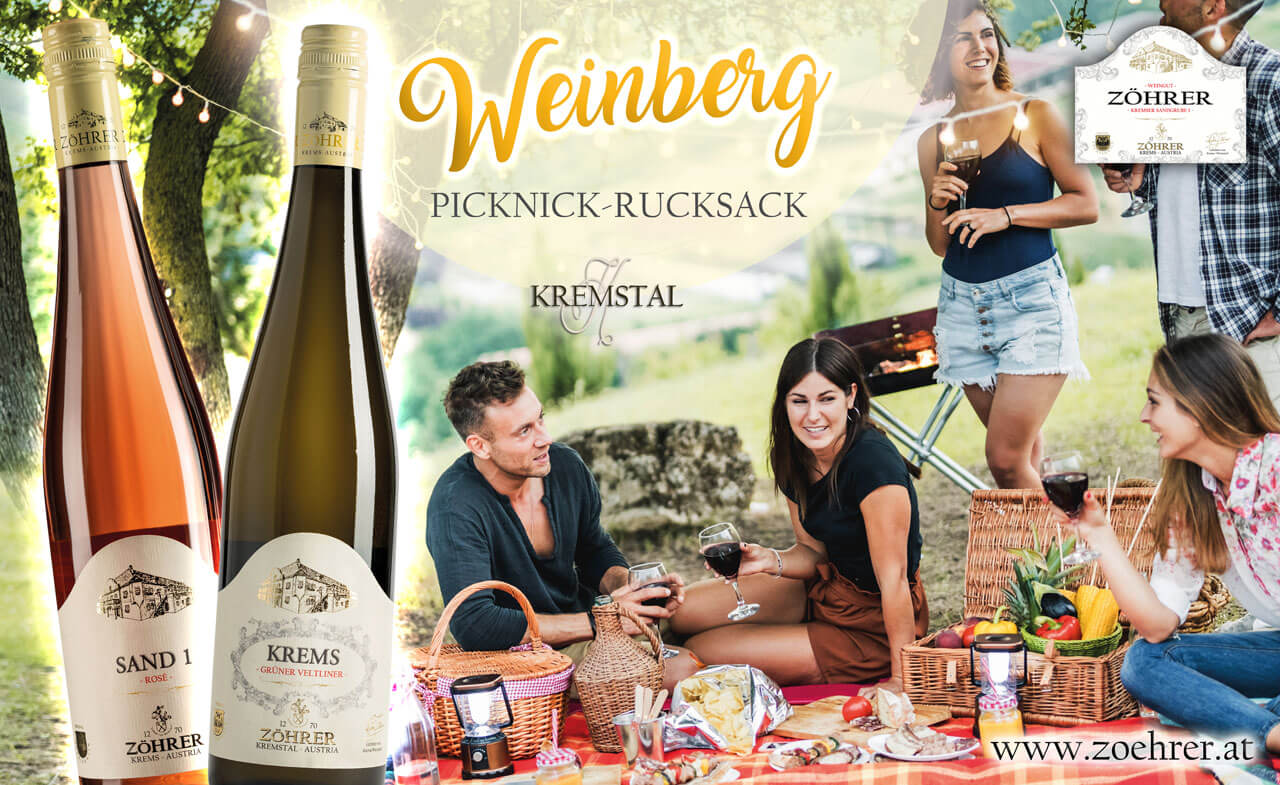 Regional & sustainable delicacies of selected sausages and vegetarian spreads from the Krems Valley, compiled for you by master butcher Jakob Ellinger & cellar master Toni Zöhrer. Chilled wine from the house's own vineyards completes the exquisite picnic, which you can enjoy in the surrounding wine terraces or on the Danube, in the Kremstal and in the Wachau.
Your regional & sustainable picknick – bag for two people:
Kremstaler sausage
Vegi Vitalaufstrich
Kremser mustard
fine ham
salt
cheese
baked goods from Schmiedl
pepper
Vegi Liptauer
butter
cabanossi
regional apples
Drinks
1Fl. 0,75L Grüner Veltliner – Kremstal
1Fl. 0,50L mineral water
1Fl. 1,00L grape juice
plate
cutlery
wine glass
water glass
napkins
blanket
With the bamboo plate & organic cutlery we have consciously focused on sustainability and with the high-quality wine & juice vessels on breakage resistance and weight.
Price: 27,5€ per person
(1 bag = always for 2 people)