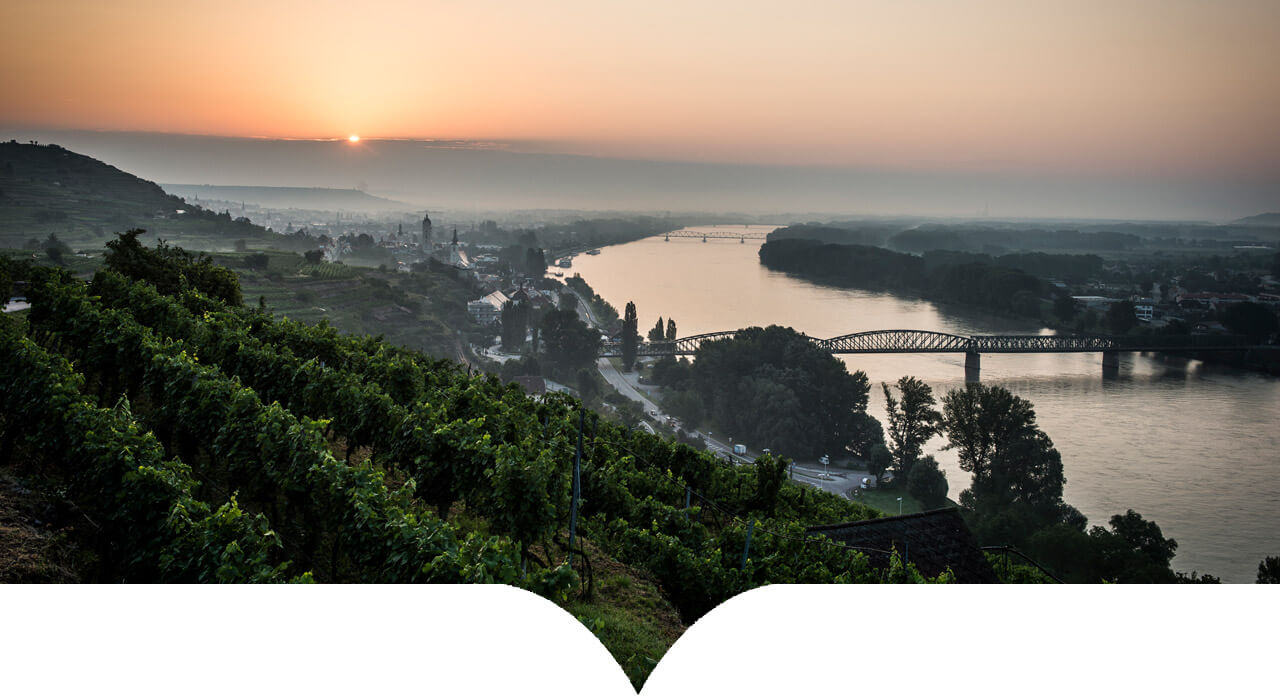 Krems is a town of 23947 inhabitants in Austria, in the federal state of Lower Austria. It is the fifth-largest city of Lower Austria and is approximately 70 kilometres (43 mi) west of Vienna. Krems is a city with its own statute (or Statutarstadt), and therefore it is both a municipality and a district.
Krems is the eastern gateway to the Wachau Valley and a short drive from the Austrian capital, Vienna. Set in one of Europe's most picturesque river landscapes, its history stretches back more than a thousand years. The historic old town is one of the most beautiful in Europe, and over the centuries, builders and architects have created a unique character that has been lovingly maintained and preserved. These efforts have not gone unnoticed. In 1975 Krems was designated a Model City for Historical Preservation, and in 2000 it was added to the UNESCO World Heritage List.
With the award "Cittá del Vino" –Krems has been admitted as the first city of Austria in the guild of the most popular European wine towns.
Copyright: ÖWM