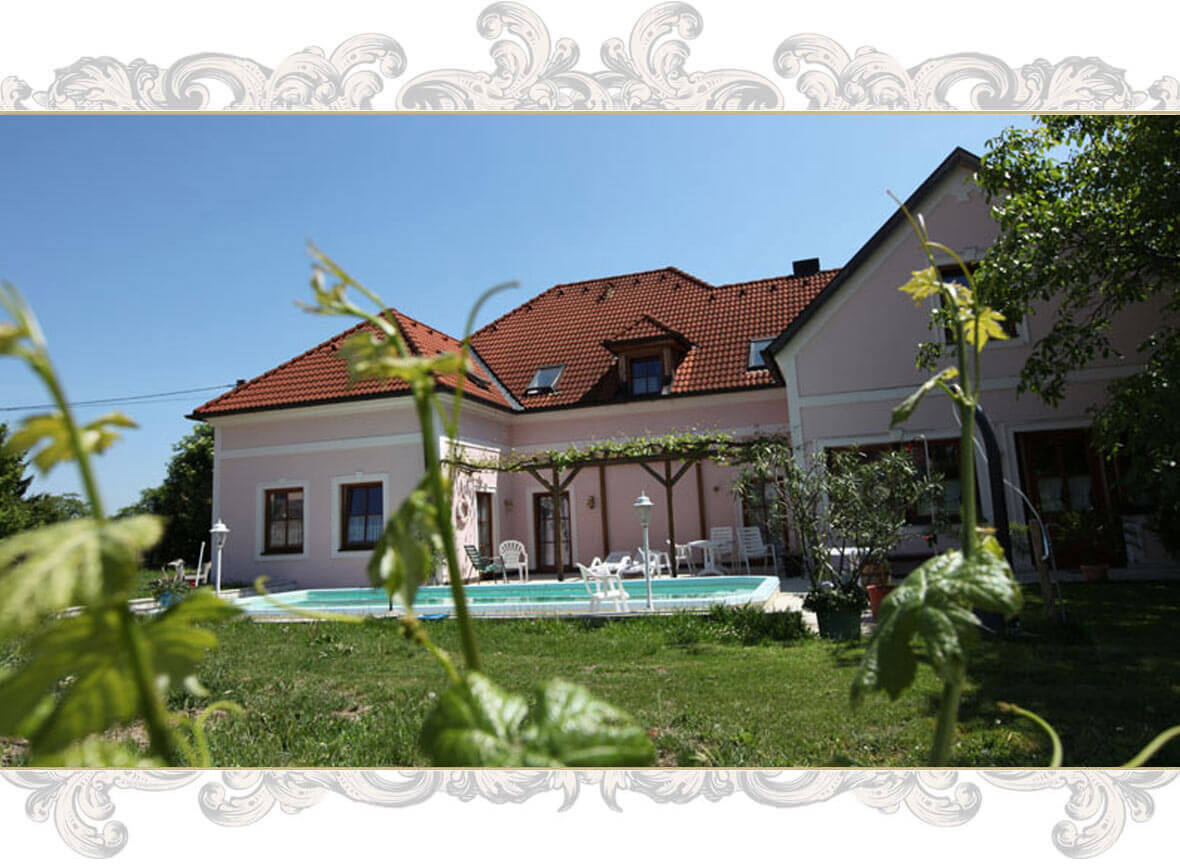 Since spring 1997 the guest house Zoehrer in midst the wonderful vineyards of Kremser Sandgrube has been established. These rooms are more than outstanding as far as location and view are concerned. Guests will expect modern rooms with natural oak wood furniture including breakfast. This guest house can be counted to the "Top sites" of the town of Krems.
Our rooms are equipped with:
Shower/WC, Satellite TC, Telephone, W-Lan (free of charge). Guests are welcome to relax in our outdoor pool and on the lawn for sunbathing.
If there is nice weather you can sit on one of our two terraces directly to the pool in the middle of our house vineyard to have breakfast and enjoy the first sunbeams.
You will be enthusiastic by our "fancy beds". Our guests will find different kinds of fancy beds in the rooms, such a "Sledge bed", a "sky bed" and a "barrel bed" for their recreation.
Directly in front of our estate and guest house biking and hiking tracks lead to the famous vineyard Kremser Sandgrube where you can enjoy the fulminant region and landscape.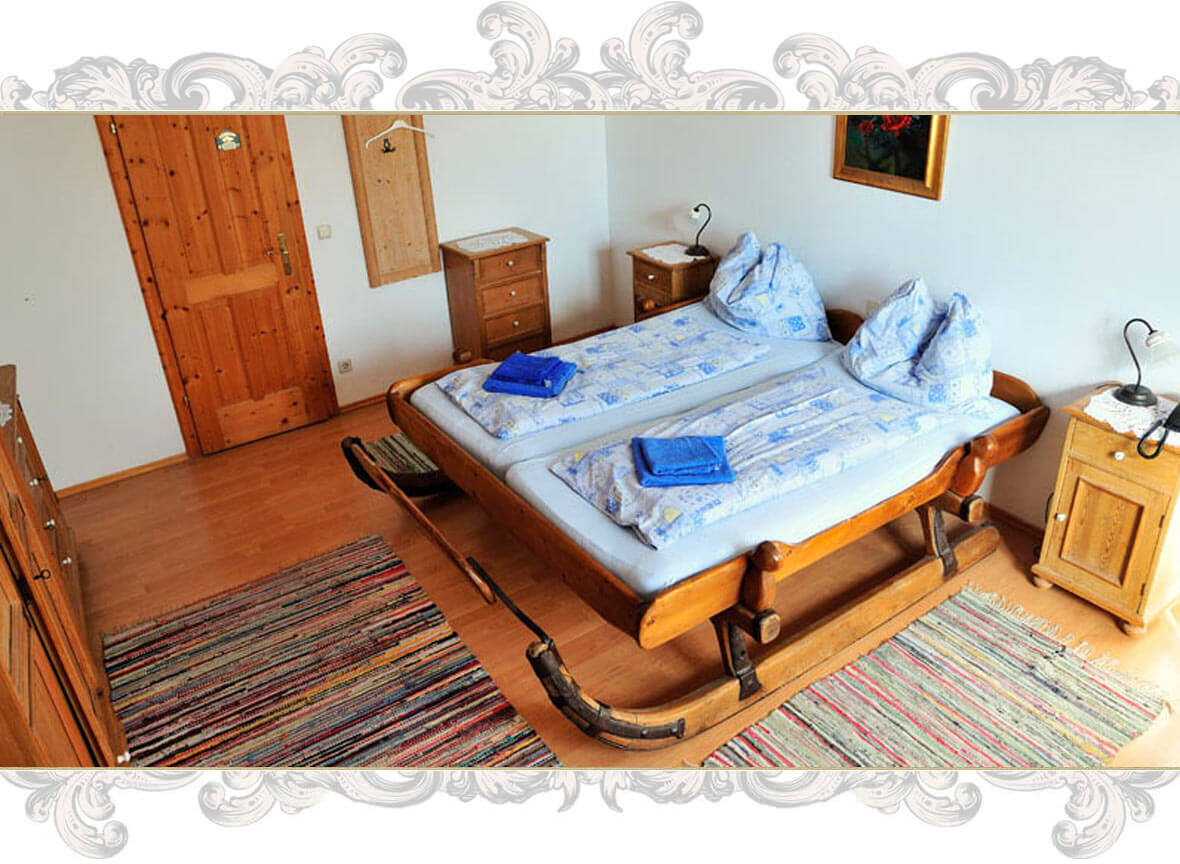 In the surroundings you will find:
Horse riding, tennis and squash, fishing, golf and many more outdoor leisure activities.
Check it out: nicetime.at
In the town of Krems:
Krems and its surrounding offers guided sightseeing tours through the old parts, the historical museum and the museum of arts. The highlight of a summer trip to Krems is either a bicycle tour along the banks of the river Danube or a boat trip to the world famous Wachau region (a world cultural heritage).
For further information: Krems at the Donau!