The vineyards of the Zöhrer family, which have partly been in family ownership for over 450 years, are located around the wine town of Krems an der Donau on the outstanding left bank of the river Danube in the Kremstal, 70km western of Vienna. The wooded hills of the Waldviertel protect from icy north-westerly winds. During the day the sun warms the stony terraces and at night the fresh, spicy forest air seeps through the Kremstal into the Krems bay. The meeting of hot days and cool nights, the Danube current and the geological and climatic diversity of the vineyards / sites, characterize the internationally recognized wines.
Grüner Veltliner
Riesling
Gemischter Satz
Blanc de Noir
Gelber Muskateller
Sauvignon Blanc
Chardonnay
Weißburgunder
Traminer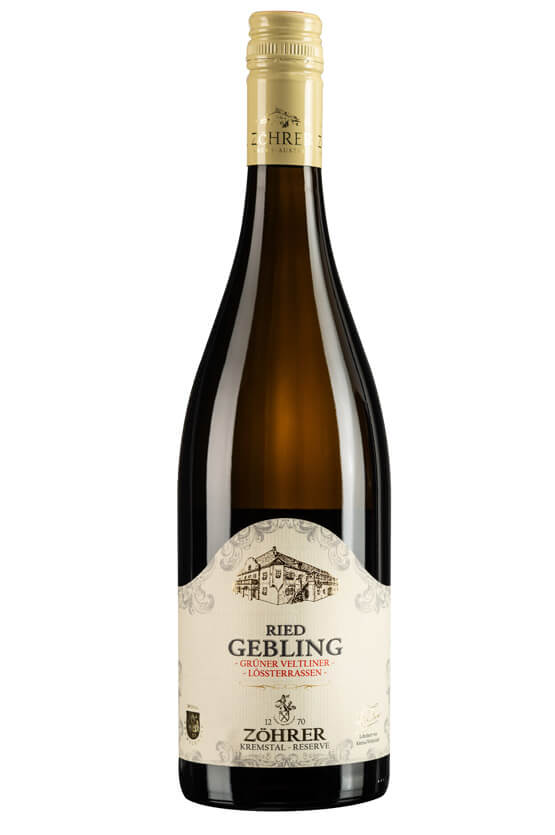 Wine of the Moment
Ried Gebling - Grüner Veltliner
Das Beste vom Löss, kräftig strahlendes Goldgelb, tolle Aromafülle, schöne Maracuja, volle reife Dichte mit passender Säure, feiner Thymian dahinter asiatische Früchte, ein toller kräftiger Wein mit mächtiger Stärke, macht seinem Namen alle Ehre. Großes Lagerpotential!
Bleiben Sie verbunden
Unser Newsletter