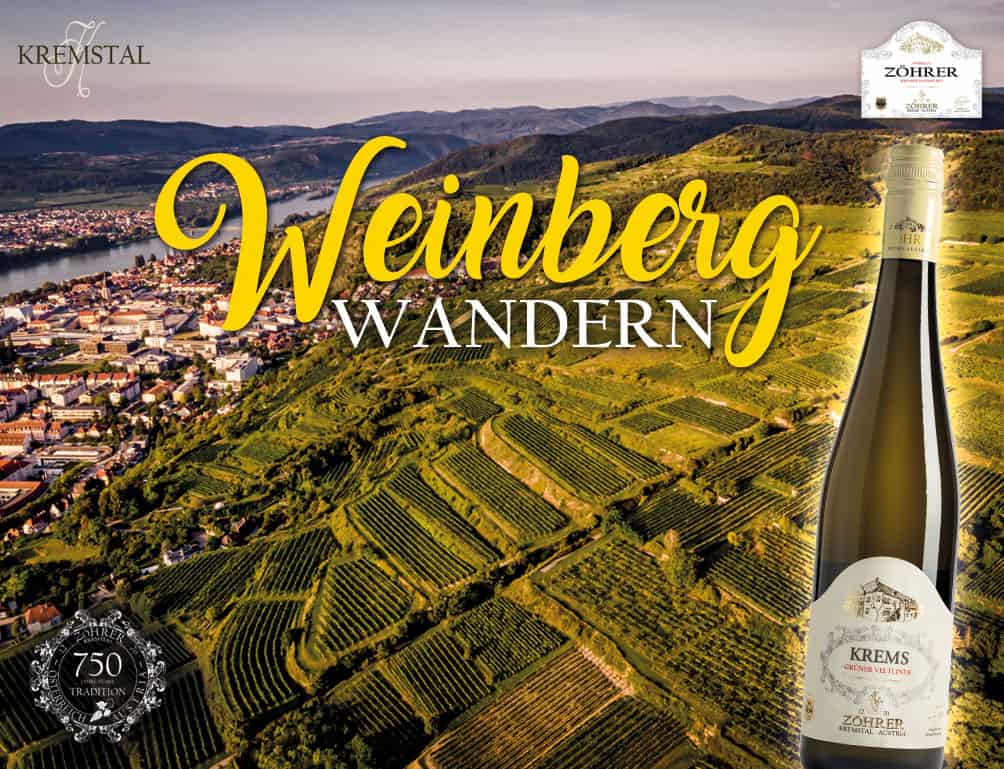 Wineyard hiking
The vineyard hike starts at the Zöhrer Winery in Krems Sand Pit No. 1 and takes you through the famous Krems vineyards, showing where the great wines from the Krems Valley grow and thrive.
Enjoy the view over the vineyard terraces to the Danube, Stift Göttweig and the entrance to the Wachau.
Guided vineyard walk
Duration approx. 2,5h (45/60/45)
Price: 27,5€ / person
Catering at our own terrace cellar in the Ried Kremser Gebling – turning point:
Vineyard snack, wine, water & fresh pastries – in addition Franz Rosner tells you the open secrets of the Krems vineyards and their wines.
Dates:
Desired dates on request!